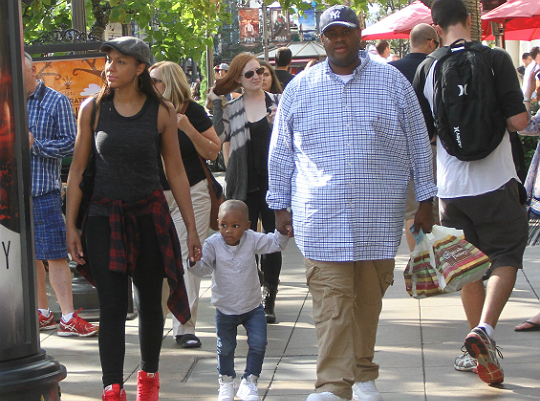 Tamar Braxton spent a day out with the family at the Grove in Los Angeles this past Sunday. 'The Real' co-host took full advantage of her time away from the set as she viewed the many shops with her husband, Vincent Herbert, and son, Logan. Braxton also shared a picture of her and Vincent's little one with Instagram fans. "I look better than @iamvalc," captioned Tamar.
Although she was opposed to having another child immediately after giving birth, Tamar recently told Wendy Williams that she wouldn't mind having another child in the near future. "At first I was like 'Girl No!' But now I feel like he needs a playmate or something because I grew up with a big family," shared Tamar. "But when I ask him, 'Logan, don't you want a little brother or sister?' and he'll say 'No, no, no!'"
Logan is Tamar and Vincent Herbert's only child together. He celebrated his second birthday in June.
See more pictures below!
Photo: Splash News