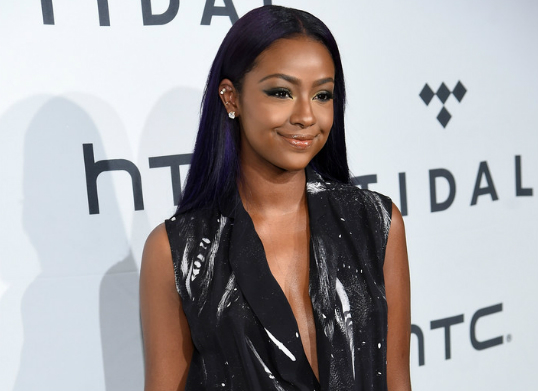 Justine Skye attended TIDAL X: 1020 at Barclays Center on October 20, 2015 in the Brooklyn borough of New York City. Skye was one of six emerging artists selected to perform at the concert alongside a star-studded line up that included Beyonce, Jay Z, Usher, Nicki Minaj and Lil Wayne:
The concert, TIDAL X: 1020 Amplified by HTC, was a little like streaming a musical hit parade, as most of the artists only sang one song, and even major stars like Jay Z and Beyoncé kept to short sets. The goal of the event was to raise funds that would be given to the New World Foundation, an organization that funds social movements.Concert organizers said all money from ticket prices was going to the charity, estimated to be about $1 million US.(Source)
Justine's EP, Emotionally Unavailable, was released on June 23 of this year.