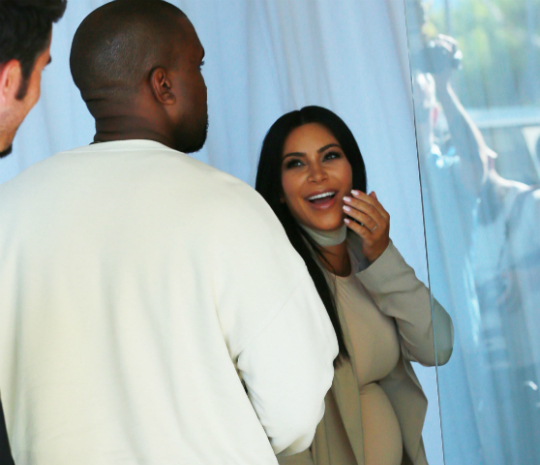 Happy birthday, Kim! The reality star celebrated her 35th birthday today with a surprise party thrown by hubby Kanye West. Kim's surprise bash was held at Cinepolis Theater in Thousand Oaks, California where invited guests enjoyed a private movie viewing.
After the event, Kim posted a beautiful picture of her birthday cake with the caption "My husband never ceases the amaze me! He rented out the entire movie theater to screen the new Steve Jobs (It's sooooo good BTW) and had all of my family & close friends come dressed up as their best pregnant Kim look (fake baby bumps provided on arrival!) Not sure if that was to make me feel less huge or just a fun cool theme but I loved it & had the best time ever, feeling so very comfortable eating churros with a bunch of pregnant women! Just what I needed, the perfect chill yummy food birthday!!!!"
Prior to heading to her surprise party, Mrs. West had a relaxing day at home courtesy of her sister Kourtney. Aunt Kourtney was seen ushering her niece North and her daughter Penelope to dance class on Wednesday. Kourtney later joined Kim at her birthday celebration.
So what is Kim most looking forward to in her 35th year? "Expanding the family, having a son and getting skinny!" she reveals
Well, we wish you all of that and more, Mrs. West!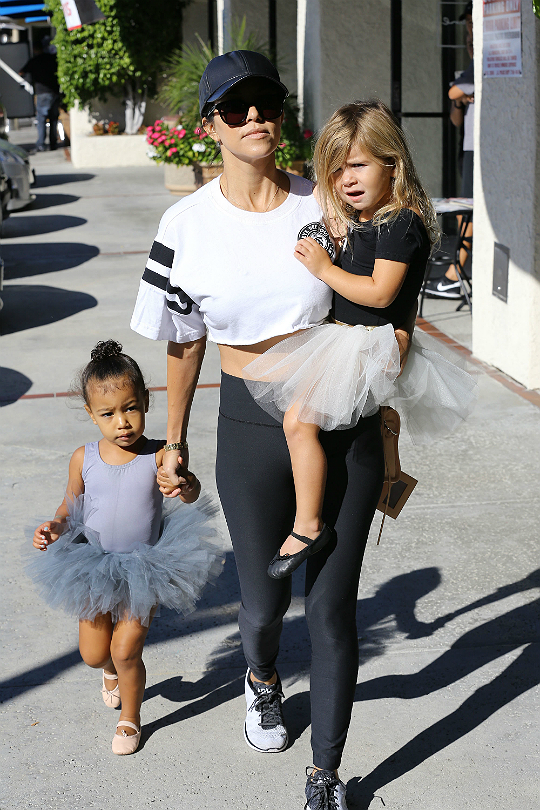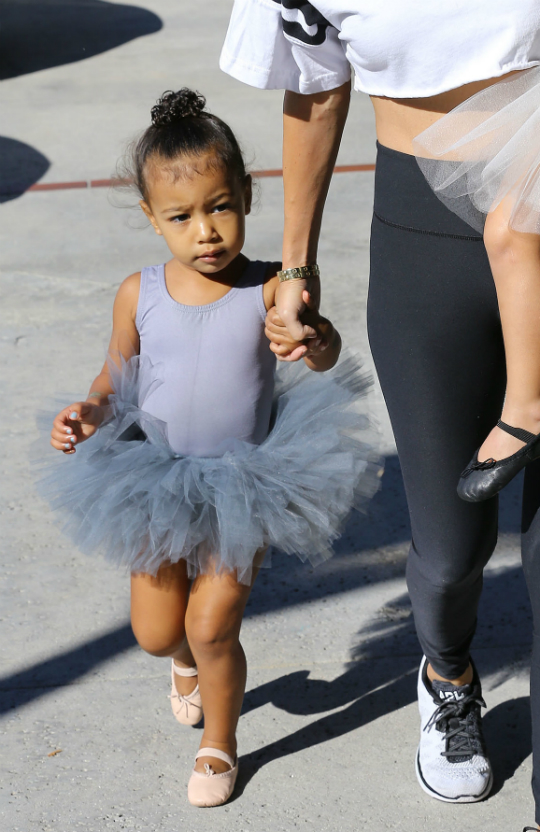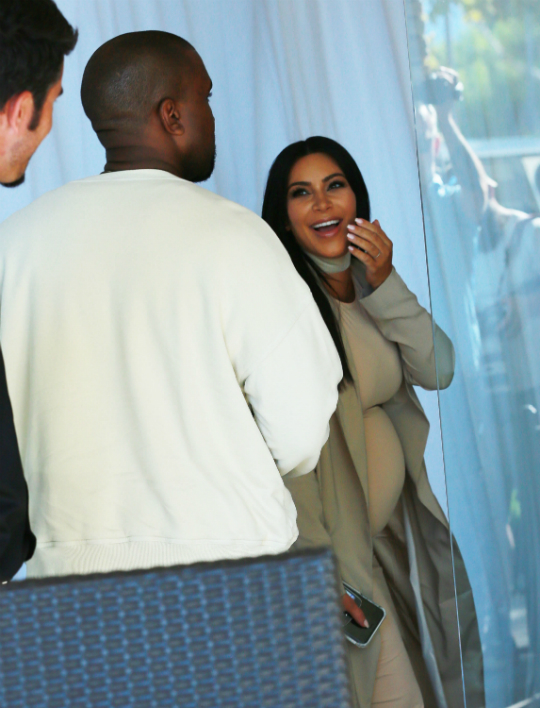 https://instagram.com/p/9ICf74OS3H/?taken-by=kimkardashian