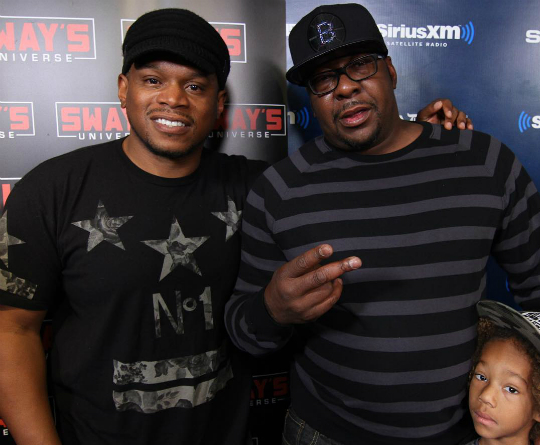 Bobby Brown is taking it one day at a time after paying last respects to his daughter, Bobbi Kristina. The entertainer opened up about his loss during an interview with WBLS.
"I've gained another angel to carry me through," said the star. "I'm really blessed with my children and everything that I have to do is about that."
Bobbi Kristina passed away on July 26, 2015 after being discovered unconscious in the bathtub of her home seven months prior. She was 22-years-old, and the only child that Bobby had with ex-wife Whitney Houston.
Although the pain of Bobbi's death has cut deep, Brown told Deja Vu that he plans to cope by sharing his story with the world. "We've been working hard on [a book deal] and I'm just trying to get all the cobwebs out and trying to be as honest as possible," shared the celebrity dad.
He went on to explain, "My story is really deep, but it's funny and it's a whole bunch of things. You can find humour in it. I can because I lived it. But you can also find some sad parts and some crazy parts, but at the same time it's still Bobby."
Bobby Brown is the proud father of six kids. Bodhi is the singer's youngest daughter with wife Alicia Etheredge-Brown.
Photo:Swayuniverse.com