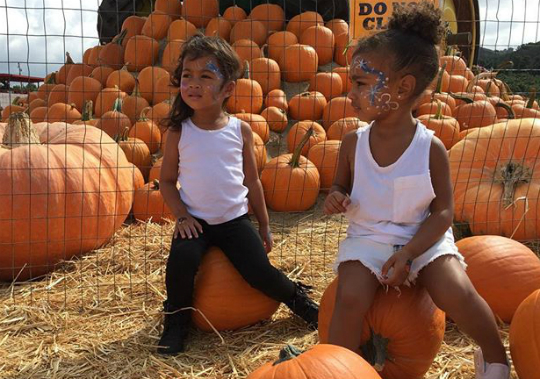 It was a fun day at the pumpkin patch for North West and a family friend earlier this week. Kim Kardashian-West shared a picture of her daughter walking hand in hand with her buddy on Monday.
"Bff's at the pumpkin patch," wrote the star. Mrs. West also shared a picture of the girls sleeping soundly in the backseat of the car after enjoying their day out. "Knocked out," captioned Kim.
Titan Witherspoon, Kelly Rowland's son, also stopped by a local patch with his mom. He ran into Berkeley Gross, daughter of Lance Gross, and spent a bit of time with her before searching for the perfect pumpkin.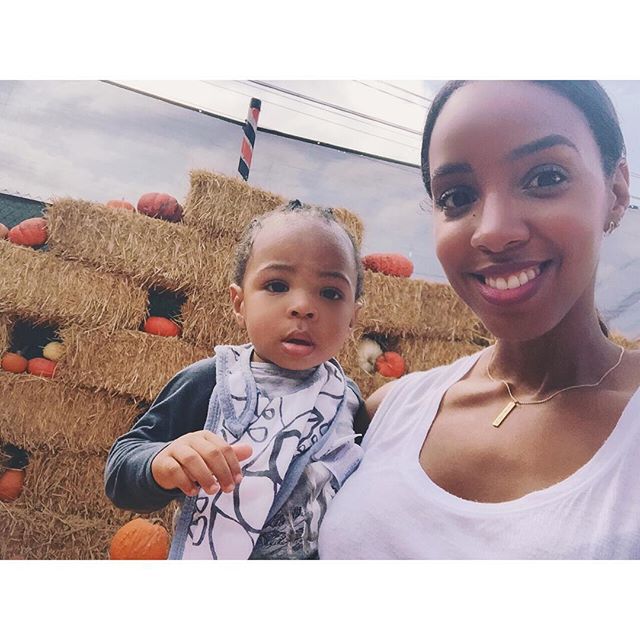 Visiting the pumpkin patch has become a tradition among Hollywood's most notable families. In addition to selecting the perfect piece of orange fruit, celebrity parents encourage their children to interact with the animals in the petting zoo area of the venue.
Having fun with the animals was certainly a thrill for Titan as he was photographed while petting one of the friendly beasts. The little one didn't do much in the way of walking, though mom says that he's been practicing at home.
"He probably lifts up on anything he can," shared Kelly during one interview. "He tries and he is doing well! He is the most amazing human being I am so grateful that God made me apart of his journey in life so I am blessed."
Titan is Kelly Rowland and husband Tim Witherspoon's first child. North West is Kim Kardashian and husband Kanye West's kid.