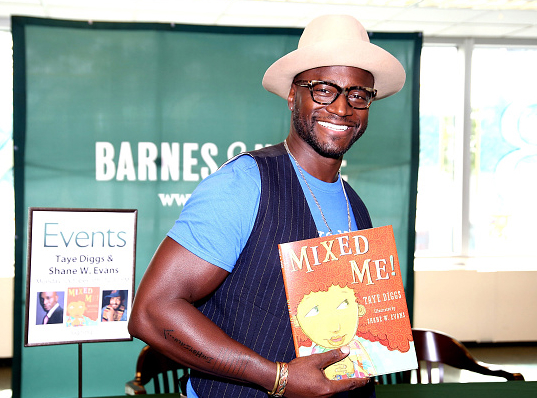 Taye Diggs is hoping to spread the message of acceptance with his latest children's book, Mixed Me. The publication focuses on kids with diverse cultural backgrounds and was inspired by the actor's son.
"This book, as well as Chocolate Me hits on identity," shares Taye with TODAY. "This one was inspired by my little boy, Walker Nathaniel Diggs, who is a product of a blended relationship. His mom's vanilla and I'm dark chocolate."
Although Walker served as his inspiration for writing the book, Taye admits that the story is based off his childhood experience. "I wrote it from my childhood because I didn't have anything like this to refer to when I was a kid," explains the actor. "Luckily, a lot of the kids today are in classes and schools that are a little bit more diverse. But that doesn't mean that these issues still don't exist."
In reminiscing about his younger years, Diggs tells TODAY that life was rather challenging. "It was tough for me," shares the star. "My cousin is of mixed race, and people weren't as comfortable with who they were and kind of standing up for where they came from. So this book touches on that and will hopefully make it even easier [to accept oneself]."
Mixed Me is Taye Diggs' second children's publication. The star's first book, Chocolate Me has been a hit ever since its 2011 release.
Click here to buy Mixed Me!