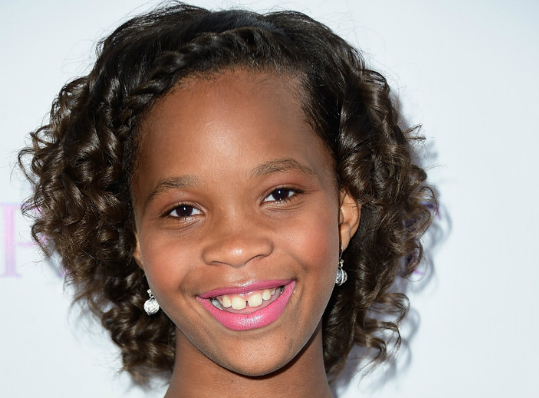 Congratulations to Quvenzhane Wallis who has landed her first book deal. The Annie star will write a chapter book series and picture book  for Simon & Schuster Books.
"Reading is very important," said Wallis of the partnership earlier this week. "It allows people to form a visual experience in their minds of what is going on in the story. I hope all readers enjoy using their imaginations along with me and take a journey into my books."
Quvenzhane's series of chapter books will be geared towards tweens like herself, and the picture book will cater towards younger literary lovers who are in the beginning stages of reading. The first book release is scheduled for January 2017, and is sure to attract a number of Hollywood notables.
Wallis is better known for her leading role in Annie, where she starred alongside veteran actor Jamie Foxx. The 12-year-old also starred in Beasts of Southern Wild, which was also a smash hit.