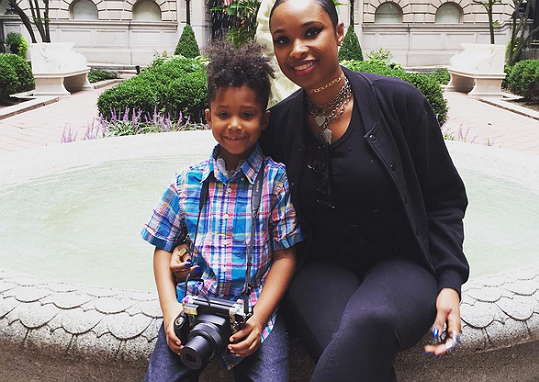 Words of wisdom coming from a 6-year-old is golden. David Otunga Jr. recently advised his mom, Jennifer Hudson, to cherish the moments.
The singer shared a picture of her and her little one earlier this week, and told Instagram fans what her son said in the moment. "My baby said mommy it's time to celebrate," captioned Hudson underneath the pic.
Jenifer certainly has much to celebrate after earning a star on Hollywood's Walk of Fame for a career that has inspired many. Hudson has managed to become an all-around entertainer as a singer and actress, and has a number of hit films that speak of her abilities. The celebrity mom has even done a thing or two with Disney, with her portrayal of Tiana in a Princess and the Frog photo shoot being classic.
The light at the end of the tunnel was a bit dim for Jennifer a few years back. The singer mourned the loss of her mother and nephew shortly after rising to fame in 2009. "I went from being an aunt, having a mom, and being a child to not having a mom, becoming a mom, and raising my own child," shares Hudson of her life's experience with Glamour. She adds, "You never know how much you can get through until you're going through it."
Little David Otunga is Jennifer Hudson and fiance David Otunga Sr.'s only child. He celebrated his birthday in August.