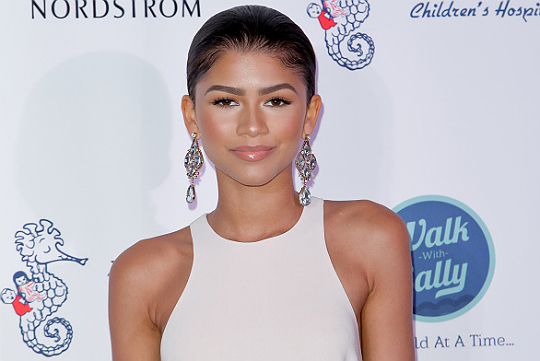 Zendaya attended Nordstrom Del Amo Fashion Center Opening Gala earlier today wearing an Elizabeth and James 'Indra' Crepe Midi Dress from the Fall 2015 collection.
The teenager recently revealed to Byrdie.com that she does her own makeup for every event, including red-carpet ones.
"Being in the industry, I watched so many people doing my makeup," she said. "I was like, hey, I can do this … And then on top of that, then I was like wait, I can do it even better."​
So how did the actress become a make-up guru?
"Honestly, I just kind of learned, and it was a process. There were a lot of times people would do my makeup and it would be awful, and I would be orange. Nothing matched. So then you learn how to do your own makeup. I watched a lot of YouTube videos when I was little and taught myself."