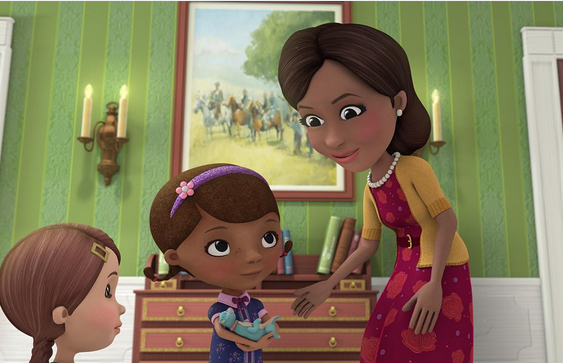 If you caught the latest episode of 'Doc McStuffins' then you know that First Lady Michelle Obama was a guest star on the series. The first lady invited the doctor to the White House and, of course, did a spectacular job of hosting.
"Welcome to Washington, Doc McStuffins," shared Mrs. Obama on Instagram on Monday. She further explained, "In honor of Child Health Day, the First Lady welcomed @Disney's Doc McStuffins to the @WhiteHouse. #LetsMove."
Doc McStuffins has a working relationship with the White House. The character often makes visits to Capitol Hill to encourage health and wellness among youngsters. McStuffins often tours the country in support of real-life doctors who devote much of their time to promoting nutrition and exercise.
Check out the latest 'Doc McStuffins' episode below if you missed it on Monday.
https://youtu.be/a8gCF71ngf4