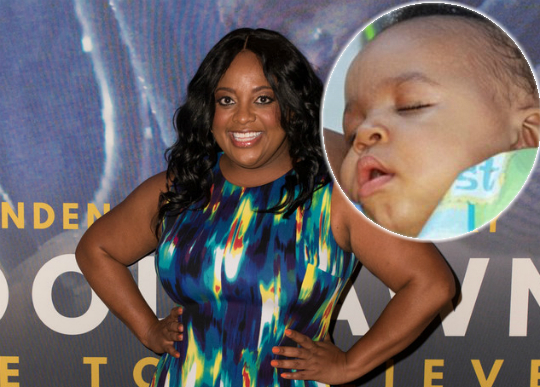 Sherri Shepherd is still trying to get out of paying child support for little Lamar Sally.
The Daily Mail reports,
"In a last-ditch attempt to avoid paying child support to her son born via surrogate, The View star Sherri Shepherd's attorney has been back in a Pennsylvania courtroom trying to get the child support order overturned.

The attorney also wants Shepherd's name removed from the birth certificate of the baby she and her ex-husband, Lamar Sally agreed to have while they were married.

The judges are currently making their decision – but as an indication of how the ruling may go, one of them told Shepherd's attorney: 'if you continue this course of action you may end up going to the Supreme Court.'"
A judge ordered Sherri to pay Lamar child support for their son, born by way of surrogate last year, per their agreement made before the couple moved to divorce in May. Sherri later told fans that she agreed to the terms set forth in the contract to save her marriage.
"My situation was a sense of, I didn't state what I needed and what I wanted and what I didn't want for being scared of somebody leaving the relationship," said Shepherd. "There are consequences to everything, but I was scared to say, 'That's not going to work for me. I don't want that.'"
Little Lamar is Sherri and Lamar's only child together. The former 'View' co-host also has a son named Jeffrey from her marriage to Jeff Tarpley.