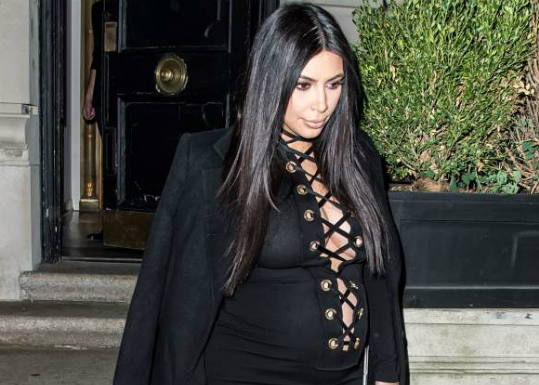 You may hear several celebrity moms gushing over the pregnancy experience but Kim Kardashian-West will not be one of them. The star tells fans on her website that she hates being pregnant.
"I'm gonna keep it real: For me, pregnancy is the worst experience of my life," writes Kim. "I don't enjoy one moment of it and I don't understand people who enjoy it. My mom and Kourtney clearly did! More power to them but I just don't relate."
Mrs. West further explains, "Maybe it's the swelling, the backaches or just the complete mindf*** of how your body expands and nothing fits. I just always feel like I'm not in my own skin. It's hard to explain. I don't feel sexy, either — I feel insecure and most of the time I just feel gross."
Kim and husband Kanye West are expecting a son to arrive in December. He will join the couple's daughter, North, at home and be the second child between Kim and Kaye. The happy couple announced her expectancy earlier this year, and celebrated North's birthday in June.