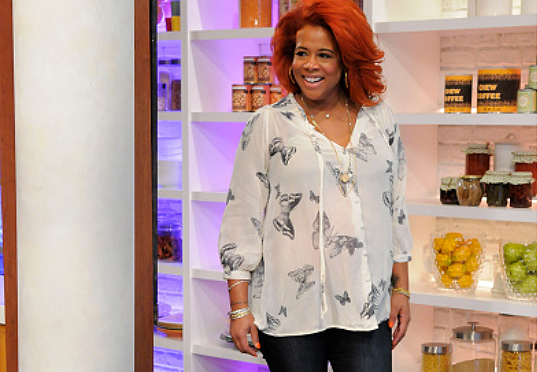 Kelis is due sooner than you think. The R&B singer tells media that she is eight months pregnant and expecting her little one to arrive sometime next month.
"[Knight's] really excited — like over the moon," says Kelis of her eldest child. "He's so excited, which is actually really cute."
The entertainer also says that her son is excited about becoming a big brother. "I was like, 'We're going to have another baby in the family,'" shares Kelis of Knight's reaction upon learning of her expectancy. "Now he's like, 'I can't wait. I'm going to teach the baby everything' He's all about it. He talks to my stomach all day long."
Kelis further explains, "I think it's because he thinks they come out ready to play. In his mind, that would be better for him because they could play right away. He doesn't understand that it's going to take a while."
Kelis and her son have been traveling the country in promotion of the singer's new cookbook, My Life On A Plate. The singer's most recent appearance  was at Barnes & Nobles at The Grove in Los Angeles this past Monday night. Knight is Kelis' only child with ex-husband Nas.