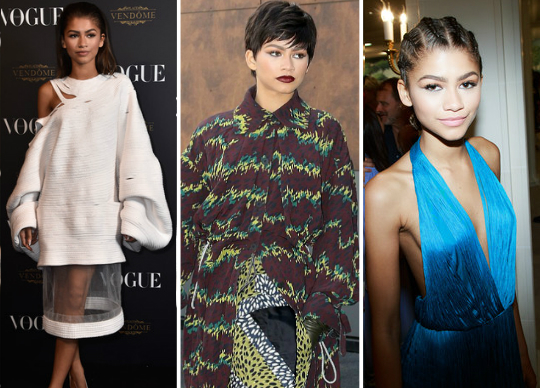 Zendaya Coleman sported more than two different hairstyles during Paris Fashion Week this past weekend. The young star showed off a short pixie cut at the Kenzo show on October 4, 2015 in Paris, France. Later she was seen rocking conrows at the Emanuel Ungaro and Buro 24/7 shows.
"A guy came up to me and was like 'One show you have short hair now you have braids, how??' I turned over my shoulder and said…'magic,'" Zendaya wrote on Twitter.
In addition to the three shows, the 19-year-old actress was also spotted at the Vivienne West Wood and Vogue shows rocking her her long locks.
Paris Fashion Week began on September 30, 2015, and will conclude on Wednesday, October 7, 2015. See more pictures of Zendaya  below!