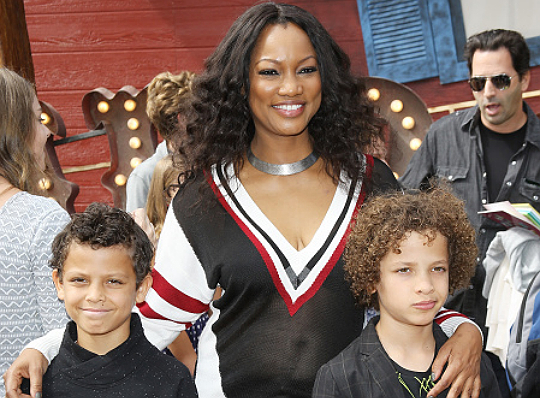 Garcelle Beauvais and her boys were three of many celebs to attend the showing of Goosebumps in Los Angeles this past weekend.
The actress and her twin sons, Jaid and Jax, rocked casual wear and had loads of fun at the event. "We jumped a few times and loved every minute of it," said Garcelle after the premiere. Jaden Smith, son of Will and Jada Smith, also attended the event and took several pictures with actress Odeya Rush.
Goosebumps comes just in time for Halloween as the basis of the film is horror. Of course, there is humor involved as the publication was created for kids.
In this installment, R.L. Stine (Jack Black) makes an appearance alongside his daughter (Odeya Rush) who partners with another teenager for an adventure to remember. The youngsters fight to save Greendale, Maryland, after demons in Stine's imaginary world come to torture the residents of the town.
Many remember Goosebumps from its television stint, and thousands of kids read the fictional stories everyday. The highly anticipated film makes its public debut on Friday, October 16, 2015. Garcelle Beauvais has three sons. Check out the trailer for Goosebumps below!