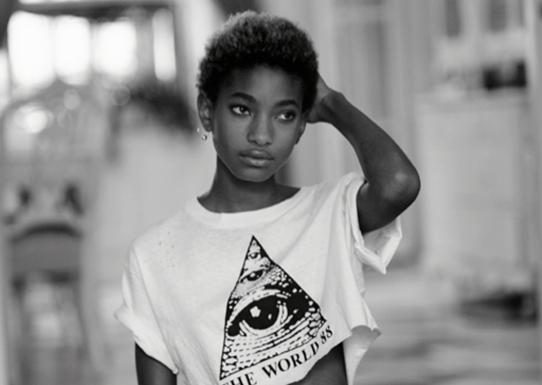 Willow Smith can add another profession to her resume: modeling. The teenager is the latest young star to sign with Society Management Modeling Agency.
Kendall Jenner and Molly Bair are also signed with the company and have experienced much success. Kendall, in fact, walked the runway during New York Fashion Week and was the talk of the night.
It will be interesting to see the types of jobs that Society scores for Willow since the teen is a sort of trendsetter in the fashion and music industries. "The only reason I carve my own path the way I do is because of the way I was raised," said Willow during a recent interview with I-D Magazine. "No one could ever tell me what to do with my music. No one could ever say, 'No, don't do that 'cause that's not what sells.' I couldn't care less what sells. I care more about what can help people, and help them realise there lies an inner power."
Willow is Jada and Will Smith's only daughter. The couple also have a son named Jaden. Miss Smith will celebrate her fifteenth birthday next month.