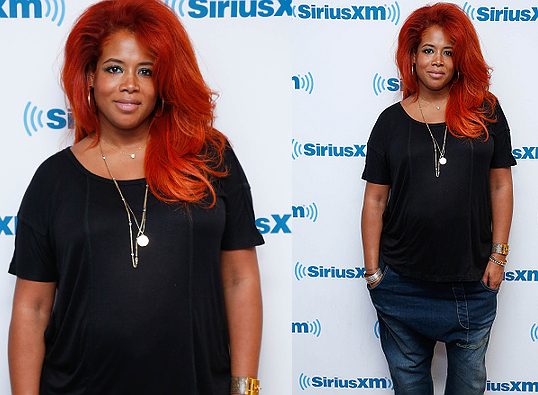 Pregnancy looks amazing on Kelis. The 'Milkshake' singer showed off her bump while promoting her new cookbook, My Life On a Plate: Recipes From Around the World, in New York City this past Monday. Kelis stopped by SiriusXM Studios to tell fans about her new venture, and wore jewelry that accentuated her protruding stomach.
The singer was inspired by her mom to explore the wonders of food, and was meticulous when selecting recipes for her new cookbook. "These recipes reflect a life lived casually and abundantly," writes Kelis in her publication. "They are made for home cooks, like me, people who are juggling a career, kids, friends, family, and everything else in life, but who still want to put a delicious meal on the table, to make their kids' after-school snacks, and to have dinner parties where everything they serve is made from scratch. Although I like the idea of going to the market and buying just for that meal, I don't have time for that in my day-to-day life."
Kelis is the proud mother of a son named Knight. She is expecting her second child to arrive in coming months. Learn more about Kelis' book.