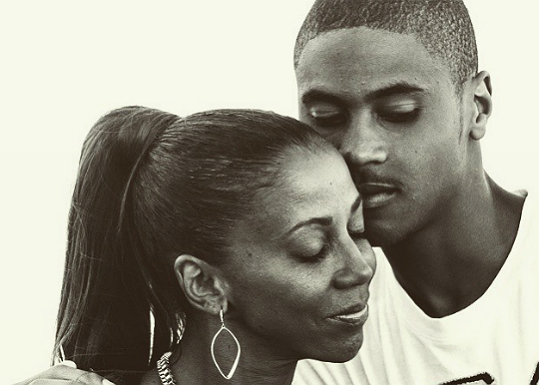 Mediaplanet and Holly Robinson Peete have teamed up to shed light on the struggles that parents with autistic children endure. The actress gives the media source an inside look into her life as a celebrity mom with a son battling with the disorder.
"The lack of answers and the absence of hope from the pediatrician were the hardest parts of the diagnosis," says Holly. "Adjusting to something you know so little about was beyond challenging."
Although she and husband Rodney Peete felt immense pressure upon learning of their son's diagnosis, the couple managed to push past their initial shock and inspire other parents. "Some of the best people I have met have been autism parents, service providers and caregivers and therapists," explains Holly. "They are the most patient and loving folks ever. There are few things more comforting than just knowing someone understands what you are going through."
Mrs. Peete also gave a bit of advice to moms and dads who have other children who are not autistic. "The only suggestion I can offer is to carve some alone time with the other children," shares the actress. "One-on-one moments are so crucial. That said there are only so many hours in a day. It can be so challenging on a family to immerse a child in intervention and make sure the others feel prioritized. The key for us is to treat autism with urgency but also honesty and humor."
Holly and Rodney Peete have four kids together. The couple's eldest son, Rodney Jr., was diagnosed with autism at the tender age of three.