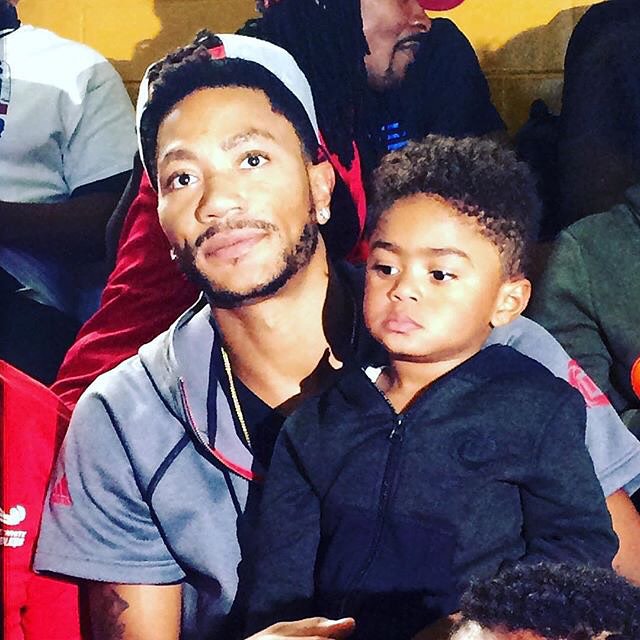 Derrick Rose is serious about his son's future. The NBA player recently told ESPN that he spent the entire summer getting ready for the upcoming season in hopes of scoring a big contract for his family.
"You see all the money that they're passing out in this league," said the star athlete. "[I'm confident] my day will be coming up soon. It's not for me," added Rose, "it's for [my son] P.J. and his future. so that's what I'm thinking about right now."
In thinking of his son, Derrick is sure to balance his preparation with family time. "This whole summer I had tunnel vision," shared the basketball player. "My mindset was just making sure that I was working out every day and spending as much time as possible with my son and focusing on them two things."
Derrick Rose has one child, PJ, with Mieka Reese. The little one will celebrate his third birthday next Friday.