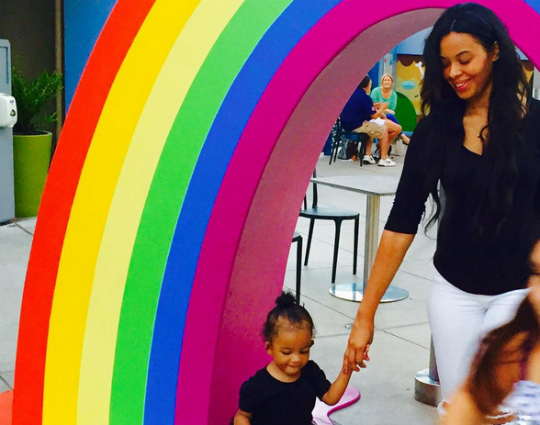 It was a perfect Saturday for Vanessa Simmons who spent the day with her daughter, Ava. The celebrity mom shared candids from her and Ava's adventure.
"They say it's #nationaldaughtersday. So here's to the best daughter ever. Even tho u keep me up all night, I love every minute of it #AvaMarie," shared Vanessa along with a cute picture of her daughter. Ava wore a pretty aqua colored dress in the photo, and showed off her personality by giving fans a pose.
Motherhood has changed Vanessa's life in a number of ways. The celeb told Rolling Out a few months ago that she learns something from Ava everyday. "She is a little miracle in my life and she's come along and helped me restore faith in myself and confidence in myself," said Simmons. "She [teaches me] something new everyday. Which is not something that I expected when having a baby. I didn't expect for her to come along and teach me things, but she did."
Ava is Vanessa Simmons' only child with boyfriend Mike Wayans. She celebrated her first birthday earlier this year.