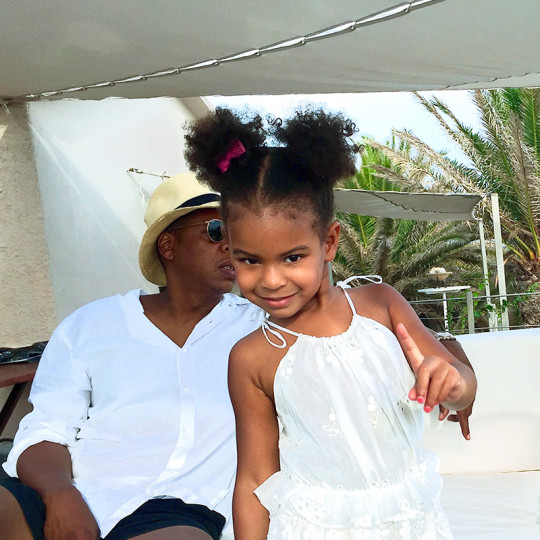 Blue Ivy Carter is all grown up in new photos shared by mom Beyonce. The 3-year-old smiles at the camera while being the center of attention that everyone wants to see.
In one picture, Blue is held by her mother while her father, Jay-Z, walks behind them. The toddler holds her right shoulder up as Bey carefully navigates across the uneven terrain. Jay-Z walks behind his family with a proud look on his face that says, "I'm happy to be a family man."
Another candid captures Blue in motion as she places both hands above her head like mom who is wearing sunglasses in the picture. See more photos of Blue in all of her cuteness below!