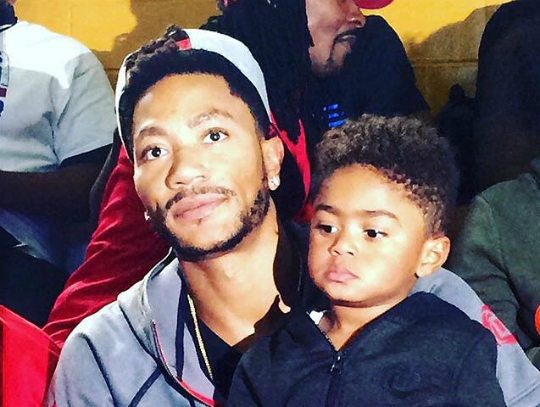 Derrick Rose and his son, Derrick Jr.  stopped by the Peace League 2015 tournament hosted by Noah's Arc Foundation this past weekend.
The nonprofit focuses on variety as its mission is to offer "diverse opportunities for kids to become more aware and conscious of their ability to make a positive impact on themselves and their community." Derrick and his son were in full support of the goal as they conversed with fans and stressed the importance of giving back.
Joakim Noah launched Noah's Arc five years ago after developing a sincere desire to protect and cultivate the creativity of children. The NBA player saw the potential that youngsters possessed but did not see the support system that kids need to reach their full ability in place. As a result, Joakim partnered with his mother to bring about Noah's Arc in 2010. The organization has since helped thousands of youth realize their aptness.
Derrick Rose has one child with Mieka Reese. Little Derrick will ring in his third birthday next month.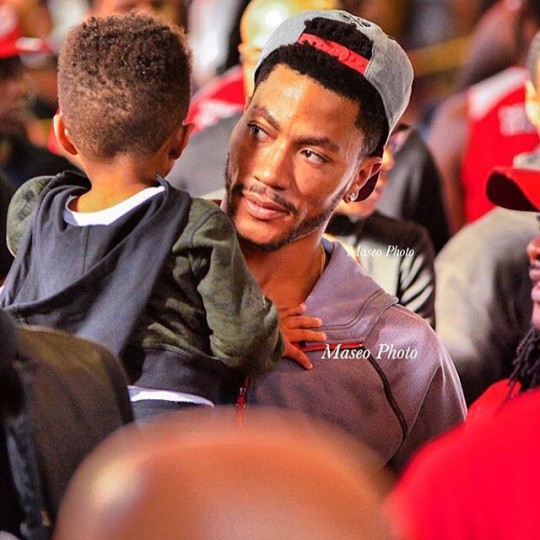 Photos: Instgram/Maseophoto/Twitter