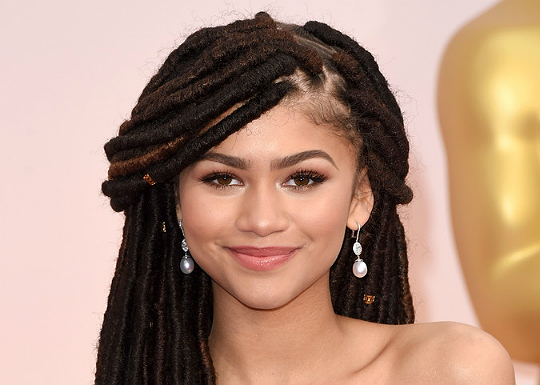 Great news! Mattel will soon debut a Barbie doll fashioned after Disney star Zendaya Coleman. The toy company shared the news with social media fans earlier this week.
"So excited to honor @Zendaya with a one-of-a-kind doll as she encourages girls to Raise Their Voices and to #BeSuper," wrote Mattel on its "Barbie" Instagram page. The manufacturer also shared a sketch of the upcoming Zendaya doll that will be designed after Coleman's look at the Academy Awards.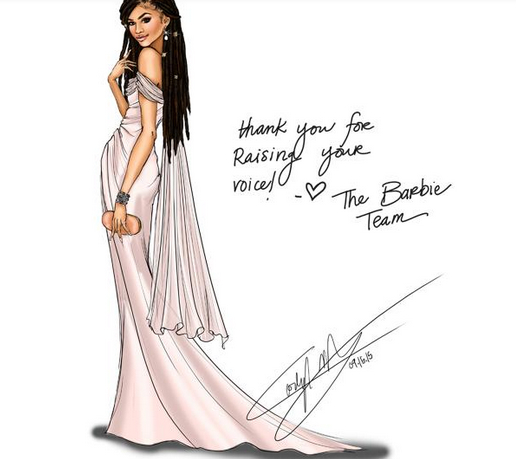 Few can forget the young star's appearance at the ceremony. Zendaya wore a pretty off white gown with dreadlocks. Although many loved her style, Giulana Rancic of Fashion Police criticized Zendaya's dreads. "I feel like she smells like patchouli oil and weed," said Ranic. The television host later deemed the comment a joke but the general public, including Zendaya, found Giulana's words insulting.
"There is already harsh criticism of African American hair in society without the help of ignorant people who choose to judge others based on the curl of their hair," said Zendaya in response to Giulana's comments. "My wearing my hair in locs on an Oscar red carpet was to showcase them in a positive light, to remind people of color that our hair is good enough."
Apparently Mattel agreed with the Disney actress.  Coleman told fans that she was "excited to be a part of the new direction the Barbie brand is headed, specifically how they are celebrating diversity in the line and encouraging kids to raise their voices. It's a positive message to send to my fans, including my nieces who are coming with me to the concert."
You can expect to see the Zendaya Barbie doll in retail stores nationwide in coming weeks.