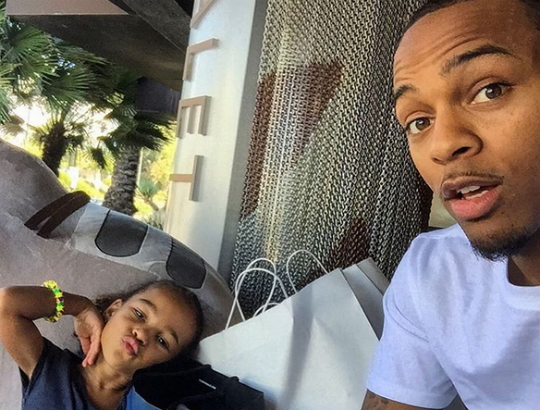 Shad Moss, a.k.a. Bow Wow, is focused on giving his daughter, Shai, the finer things in life. The entertainer was recently spotted while on a shopping spree with his little one.
Shad and Shai were bringing their fun day to an end when paparazzi saw them. The entertainer conversed with photographers for a bit before sending his daughter off with her mother, Joie Chavis.
Although they are no longer a couple, Shad and Joie work in harmony when co-parenting their daughter. "I used to be the immature one not understanding the balance," shared Moss on Instagram. "[Now] I just want to give her what I never had: both parents in my life." The recording artist went on to advise single parents to "Do good by your kids. God watching he know if you trying."
Shai is Shad Moss and Joie Chavis' only child together.
Shad and Shai hanging
Words of wisdom from Bow Wow
https://instagram.com/p/77ze3vhQSM/