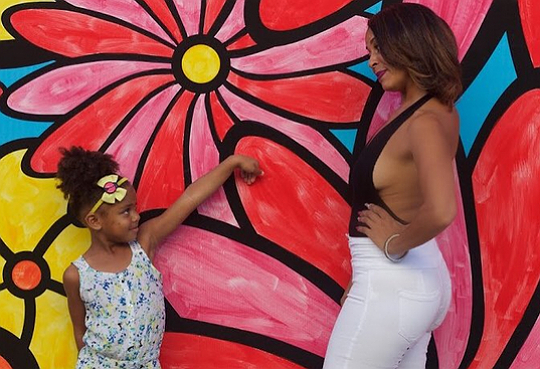 Cali Dream definitely gets her lively personality from Tiffney Cambridge. The 5-year-old recently did a photo shoot alongside her mom that was cute and sassy.
"Short hair don't care," captioned Tiffney underneath one of the pics. The celebrity mom also shared a candid of her and little Cali giving the camera major attitude. "Game better get it together. Smart intelligent woman here," shared Cambridge.
The children's author released her first book called The Little Girl Who Lost Her Smile earlier this year. The literary work is based off Tiffney and the kids' experience after she and Jayceon Taylor, a.k.a. The Game, ended their engagement.
"A lot of us go through situations where we're sad, even as adults," said Cambridge during her book launching event. "The fact that [the little girl in the story] was able to go through that challenge and get her smile back, it's just really encouraging."
Tiffney Cambridge has two kids, Cali Dream and King Justice, with The Game. You can learn more about the celebrity mom's book here.