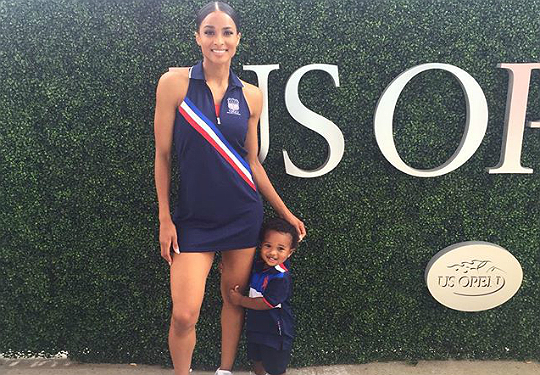 Ciara and baby Future were twins at the U.S. Open this past weekend. The 'I Bet' singer wore a cute outfit fit for the occasion, and her son rocked matching attire.
Ciara sang 'God Bless America' at the competition's opening as servicemen prepared the country's flag to be placed on display. The singer delivered a spectacular performance that was powerful without going over the top.
Although various challenges have arisen since giving birth to her son last year, Ciara has managed to overcome them and be a great mom. "It's honestly been the best thing that's happened to my life," said the singer of parenthood a few weeks ago.
She continued, "It's been so much fun. My son is a ball of joy and he's getting funnier and funnier by the day, 'cause he's starting to figure out how to say more things and he's really expressing himself. I've taught him, 'Please,' so he says, every time, 'Please, please,' but he understands it so well, it melts my heart every time I'm like, 'You cannot have another cookie.'"
Future is Ciara's only child with ex-boyfriend Nayvadius Cash, a.k.a. Future. He celebrated his first birthday in May.