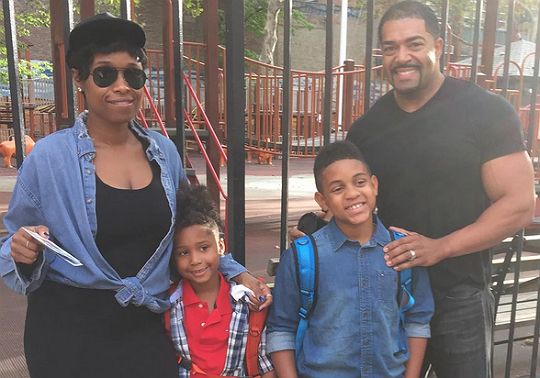 This season is one of firsts for David Otunga Jr. The son of Jennifer Hudson and David Otunga began first grade at a new school, in a new city earlier this week.
"Oh they so ready ! Bring it on New York ! 1st day of school, in the big city," captioned Jennifer underneath a picture of little David posing beside his cousin Trae. The two are attending the same school in the Big Apple, and had a great sending off that included a large crowd of people and lots of photos. "Happy first day of school my baby," shared Hudson along with a picture of her son meeting a lady who could have been his teacher.
Last month little David celebrated his sixth birthday with a Michael Jackson themed party. "My baby loves Michael Jackson! So @DavidOtunga and I had to get him a MJ bday cake," wrote Jennifer on Instagram. The singer also uploaded a picture of her son's cake. "All the key pieces! From the hat, to the gloves , to the socks n Jacket too," said the singer of the pastry.
Little David is Jennifer Hudson and David Otunga's only child. He was born on August 10, 2009. See more pictures from his first day of school below!