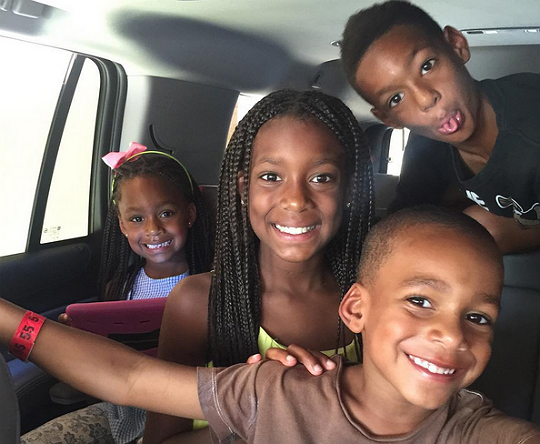 Gilbert Arenas has a whole lot to say about the mother of his kids and he is spilling it all on Instagram! The basketball player took to social media yesterday to criticize Laura Govan for mismanaging the money that he gives her to care for their children.
"I always read about what kind of dad I am but I've never posted about it so who's telling yall," asked the star athlete. "Let me guess the mother RIGHT im a Deadbeat??"
Arenas then went into detail about his and Laura's joint custody agreement. "I get my kids every #weds #everyotherweekend #jointcustody #nonannyAllme #cook #nomaid," shared Gilbert. "I set up their college funds..each child has over 300k towards college..also they have their own personal bank accounts, I put 10k each bday…I get 20k a month for person spending I put 2k in each account like clockwork EVERY MONTH leaving me with 12k…I also pay for their private schooling,meals,clothes,shoes..house cars..I personally cover every aspect of my kids life."
The basketball player also discussed Laura by telling fans that "she gets 20k a month but if u read what I do then ask urself what does she do with 20k…she has to feed the kids at home, pay for gas to get them to school and pay her phone bill andddddddd that's it….that's all she's responsible for in our kids lives….she gets 20k to buy her self clothes for #IG for u [people] to hit the like button."
Gilbert further explained, "I wasn't gonna leave my kids future in her hands…she has 2 million dollar closet but my kids look like their bums half the d*** time they get posted and I'm the #Deadbeat….if I'm a #deadbeat and a bad father WHAT the [hec] are the rest of the fathers called??? Yall can call me what u want but i bet yall want me as ur baby daddy smdh."
Gilbert Arenas parents four children with Laura Govan.