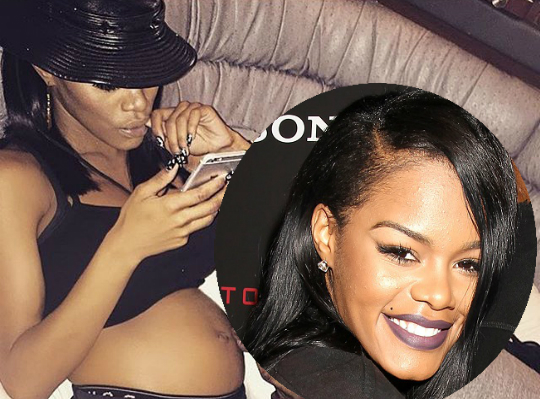 This week they announced that they are expecting, and now Teyana Taylor and Iman Shumpert are talking about their impending parenthood.
"My body is changing every minute of the day," Teyana tells Karen Civil. "I feel it all … I embrace it all … I love what is to come of it." The recording artist further shares, "We are expecting a baby girl!"
Iman also weighed in on his and Teyana's expectancy. "It was never a secret," shares the Cleveland Cavaliers player. "We as parents-to-be wanted the moment of people finding out we were expecting a child to be special. This is not a story or an exclusive — it's a celebration of life and that should be respected. We don't want any negative light put on someone so innocent and so precious."
Although the happy couple are thrilled at the thought of becoming parents, they have not resolved to put their lives on complete hold until the baby is born. "The work does not stop," shares Teyana. "The studio will be built in the house and music already calms my daughter when she's upset. I'm sure the records will be coming. It's crazy because my 3rd & 4th month the only thing that would calm baby girl down was hearing her father sing a Ceelo song to her [laughs] and also I'd play Sade on my phone and lay it on my stomach."
https://instagram.com/p/7Nj5IwosDk/
Teyana and Iman are expecting their first child to arrive next year.