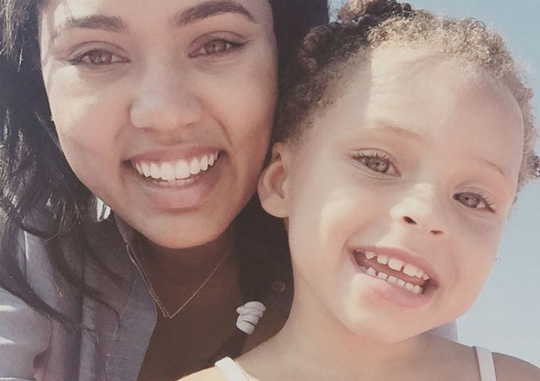 Riley Curry took full advantage of summer. The 3-year-old was recently photographed with mom, Ayesha Curry, at the beach.
"Saturday with my saturbaes. Enjoyed our first time in Martha's Vineyard. Ryan is already racking up air miles," shared Ayesha. "Love my little mama," added the celebrity mom.
Ayesha also uploaded pictures of Riley and her little sister, Ryan, bonding. My girls are getting so big!!!!! I can't believe I have. 3yr old and a 6 week old!!! Feeling so blessed," shared Mrs. Curry.
Riley has become a hit sensation since making her public debut during her dad's press conference. Many remember the little one telling Stephen to "be quiet" because the microphone was too loud. Although some media professionals criticized Stephen, thousands more praised the Golden State Warriors player for letting his daughter be herself. One YouTuber even took video footage from the press conference and meshed it with a recent Republican debate.
Riley is Ayesha and Stephen Curry's oldest daughter. The couple's youngest child was born in July. Watch the latest Riley video below!