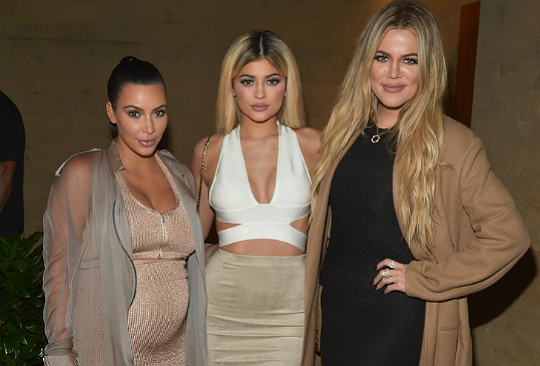 Kim Kardashiam-West looked fabulous at the preview dinner of her and the family's app on Tuesday. The expectant star was accompanied by her sisters, Khloe and Kylie, and mom Kris who also dressed to impress at the Malibu event. Kim's high waist beige skirt with matching crop top matched well with the reality star's sheer gray robe.
Although many questioned her pregnancy style when she was expecting North, few have criticized Kim's fashion sense this time around. The star tells C Magazine that much of the praise can be attributed to her husband, Kanye West.
"Kanye and I were just like, 'Let's do it ourselves,'" shares Kim of her experience with stylists and her decision to have more control when choosing her maternity wardrobe. "It was mainly him figuring it out — what my look was and what I was comfortable in," adds the celebrity mom. "So now I've had two years to really come into my own and have my own style. I figured out a formula of what works."
Kim and Kanye West are expecting their second child, a son, to arrive in winter. They celebrated their daughter's birthday in June.