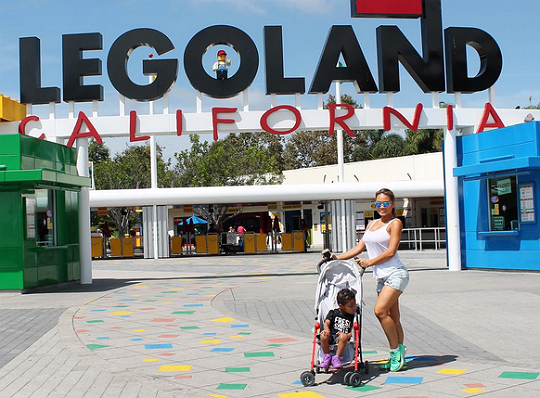 The celebration continues for Sire Jackson who visited Legoland earlier this week with mom Daphne Joy. The model took her son to the theme park in commemoration of his third birthday and got the surprise of a lifetime from the toddler.
"I was carrying Sire at the park and he grabbed my face and gave me the biggest kiss, and looked me in my eyes and said 'Thank you Mommy,'" shared Daphne on Instagram. "I nearly cried at how precious that moment was. To see my 3 year old who started out as a little peanut in my tummy, hug me and show me gratitude and appreciation at just 3 years old makes me realize I've done a pretty good job raising him."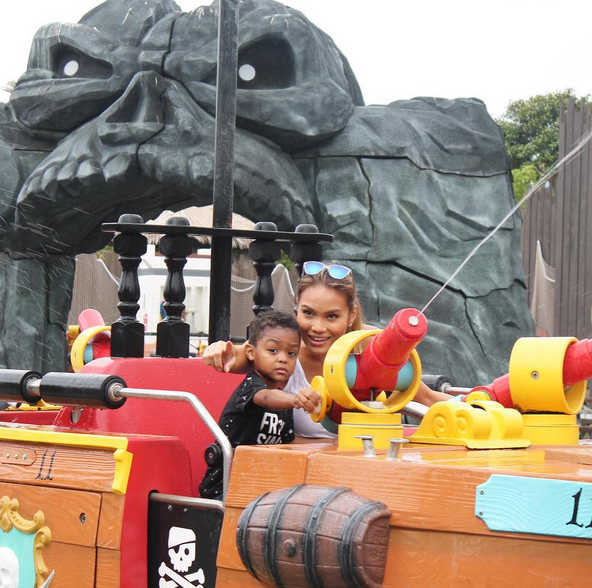 The celebrity mom went on to say, "I commend parents and have the upmost respect for them to the fullest. It's not easy but moments like this make it worth every sacrifice, happy times, sad times, lost sleep (lol) etc! And how lucky are we as parents to know that when we grow old our little ones will be changing our diapers, pushing us in wheelchairs, and feeding us, and more importantly showing us unconditional REAL LOVE. For a lifetime."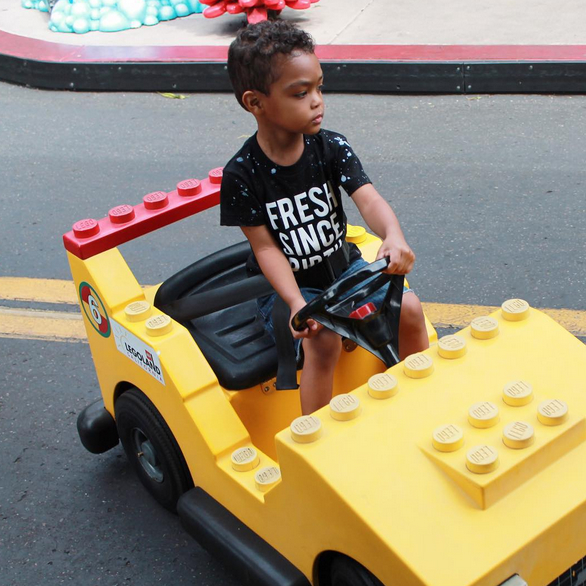 Sire definitely received lots of love at his birthday party this past weekend. The little one was surrounded by mom, dad and family friends who all wished him well and took full advantage of the Legoland themed bash by taking numerous pictures. Zena Foster and the kids joined several other celebrity families who came out to celebrate Sire.
The 3-year-old is Daphne Joy's only child with rapper Curtis "50 Cent" Jackson. See more pictures from Sire's trip to Legoland below!