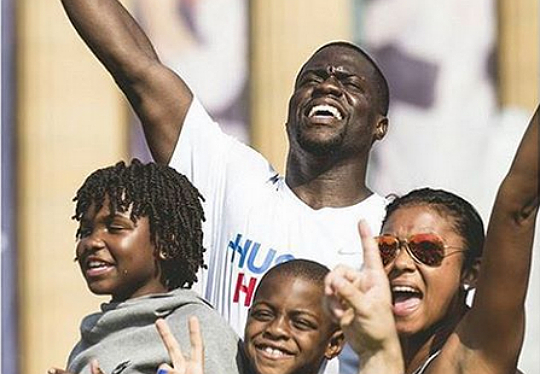 The Harts were all about brotherly love as they ran their most recent 5K together in Philadelphia. Kevin and the kids, along with the comedian's fiancee Eniko Parrish, put on comfortable wear as they encouraged others to get fit.
"A family that Runs together stays together….Its the Kevin Hart Takeover in Philadelphia people….Its time to give this 5K the business!!! Let's go Philly," shared Kevin before running the race. The comedian later took to his Instagram page to shed love on his hometown. "Philadelphia we kicked this weekend off with a major Bang yesterday….My 5K Run was full of love and Inspiration. I am very proud to say that My city was my biggest and most successful run that I have done. Thank you philly," wrote the star.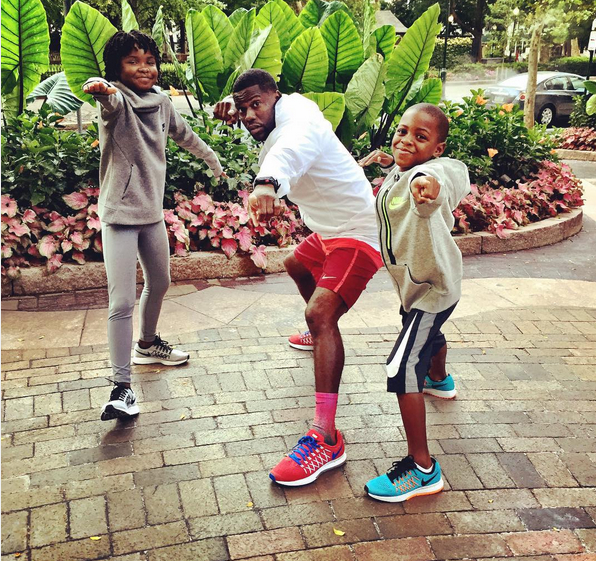 Kevin also did a show in the city that was both exciting and historical. "Dressed as a unit for the BIGGEST show of my life," shared the star along with a picture of him with his kids before taking the stage. Eniko commented on her fiance's spectacular performance after the event. "Beyond proud of this man," wrote the model.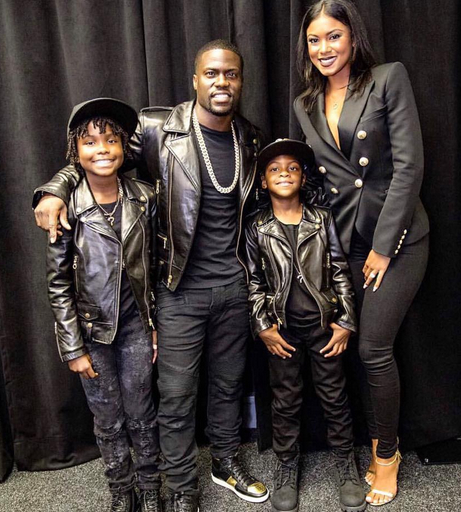 Kevin has two kids, Heaven and Hendrix, with ex-wife Torrei Hart. The comedian has been engaged to Eniko for several months.
https://instagram.com/p/7ArfoZiYgf/