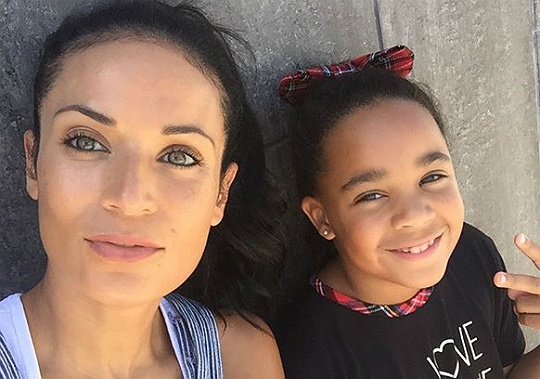 It was a weekend filled with Legos and nail polish as Zena Foster spent quality time with family and friends. The celebrity mom took her son and daughter to a birthday party on Sunday, and promoted her nail polish brand.
Both Zion and Zoey had an eventful time at good friend Sire Jackson's birthday party. The youngsters took several pictures in front of the decorations. "#SiresLegoLand Party #SundayFunday thanks for having the Z's @daphnejoy @50cent," shared Zena along with a picture of her with the kids.
The celeb mom also promoted her finger nail polish brand with her son and daughter in tow. Zena gave a major shout out to Zoey who was "the best assistant/sales girl in the world… She was so committed last night to helping me promote then I told her she earned $5 dollars and she had the nerve to tell me ummmm I sold way more than that mom."
Zena Foster has two kids with R&B singer Tank. Little Zion is the newest member of the family who was born in January.