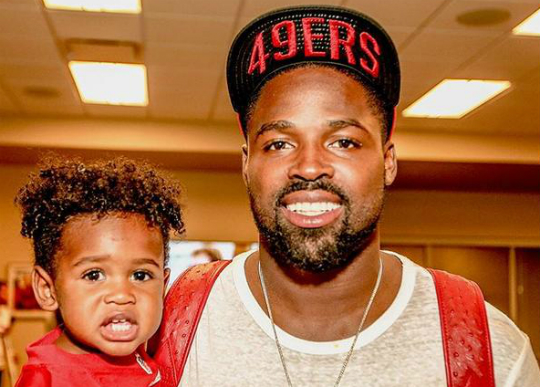 Torrey Smith has a lot of support this football season. The San Francisco 49ers player recently had his wife, Chanel, and son TJ with him as he trained for success.
"Lil Torrey workin with dad," shared the 49ers on their Instagram page. The organization also posted a picture of their star player holding his son. Big Torrey sported his team's hat while little TJ wore a jersey.
In addition to garnering attention at training camp, TJ is gaining likes on social media sites. The toddler has his very own Instagram page that is currently updated by mom. "Welcome to my TJ Jakes Over mommy page," shared Chanel a few weeks ago. "This page is strictly me sharing my ideas and information that I learn along the way. I look forward to engaging with you all and hearing your wonderful ideas as well," wrote the celebrity mom.
TJ is Chanel and Torrey Smith's only child. He celebrated his first birthday in April. See more pictures of the little one below!