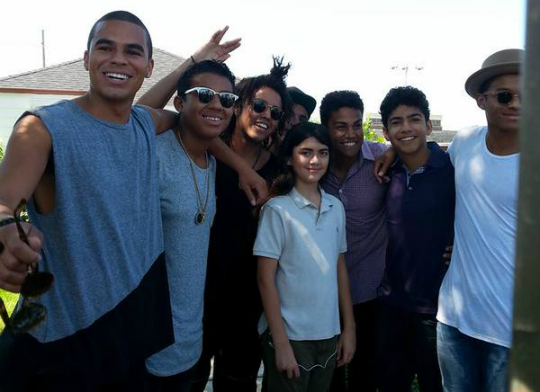 Over 20 Jackson family members were on hand to celebrate the legacy of Michael Jackson and give back to the Gary, Indiana, community this past weekend. The famous clan's "I Can't Stop Loving You" charity put on a spectacular event that supported the neighborhood that they called home for many years.
The gathering was held at the Genesis Convention Center, and showcased the Jacksons giving away thousands of school supplies to local kids. Katherine, the family matriarch, did everything within her power to ensure that kids had new backpacks and other essentials to make the upcoming academic year a success.
Mrs. Jackson is all about the next generation, which is why she encourages her grandchildren to pursue their dreams. "Their father wanted to be a producer and director, and I think this is what they're going to want to do," shared Katherine during an interview last year. "Blanket has been shooting movies ever since Michael passed, and he just got a new camera," added the celebrity.
Michael Jackson died in his Holmby Hills home on June 25, 2009. He was the father of two sons, Prince and Blanket, and a daughter named Paris.