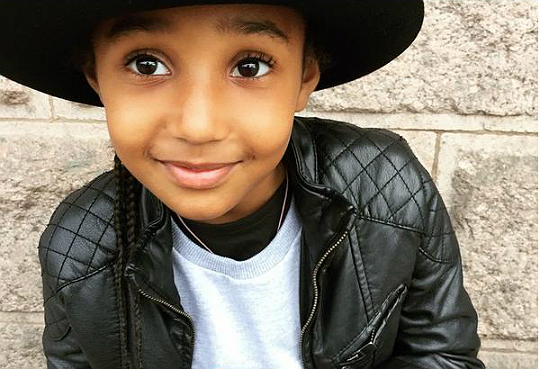 Nicole Dean is a stylish celebrity's kid. The daughter of Swizz Beatz and Jahna Sebastian was recently the center of attraction on her mom's Instagram page.
"She just wants to wear my hat all day," captioned Jahna underneath a picture of her daughter. Nicole was rocking a black hat with leather jacket in the candid. The little one was smiling while looking into the camera's lens.
Miss Dean was the recipient of a special award at school a few weeks ago. "SUPER CONGRATS TO MY LOVELY NICOLE for being awarded Emotional Intelligence Prize at this year," exclaimed Jahna. "Only one prize is given for every achievement throughout the year to a few selected children. I am so proud of you and was so happy to be in attendance to see you face light up. Emotional Intelligence also means maturity and responsibility of the child as well understanding and caring for others. Love you so much for life!"
Nicole celebrated her seventh birthday in May. She celebrated her milestone with family and friends. See more pictures of the cutie below!