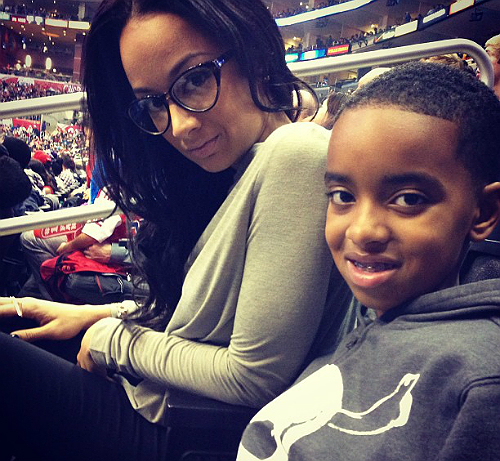 In case you were wondering, Draya Michele's child is not fathered by Gilbert Arenas. The NBA player addressed the long standing rumor that Draya's 11-year-old son is also his child on Instagram.
"Draya's son was born 11 years ago," Gilbert explained. "That should be around 2003-4. My teammate @dsteve92 introduced me too draya feb 4th 2008 while we were playing #76ers. … That means draya son was at least 4 years old when I met her."
Gilbert went on to thank Draya for not using his name to become popular while on the hit reality show Basketball Wives LA. He gave further clarity to fans by telling them, "My kids are 9,8,5,4, and they can access the Internet and sh-t like this floating around can have kids confused."
Arenas has since removed the Instagram post.