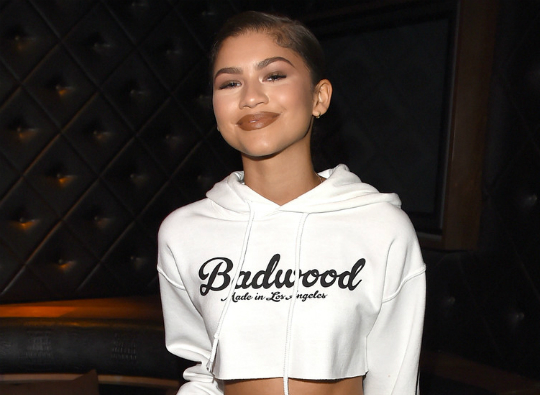 Zendaya Coleman was one of several stars to attend a private event at Hyde Staples Center on Saturday. Tommy Bahama hosted the event and Zendaya was looking fabulous.
The young star wore ripped denim and a short sweatshirt to the event. Zendaya had her hair back in a low ponytail that matched her casual attire.
The 18-year-old will be featured on the second season of the hit ABC series Black-ish. Zendaya will portray Rasheida, who is fatherless and a threat to Dre's patriarch beliefs. Rasheida and Zoey are close friends so it will be interesting to see how the scene plays out.
Outside of her acting career, Zendaya has been quite busy in the music and fashion industries. The young star recently released a hit single in collaboration with Timbaland, and launched her own shoe line earlier this month. "I wanted shoes that were going to speak for themselves," shared Coleman during her release party. "If [consumers] didn't know who the heck I was, which a lot of people don't, they are still going to like the shoes. I don't want people buying because they're Zendaya shoes — they are for everyone."
Catch Zendaya on Black-ish when the second season premieres in autumn.
Photo: Getty Images