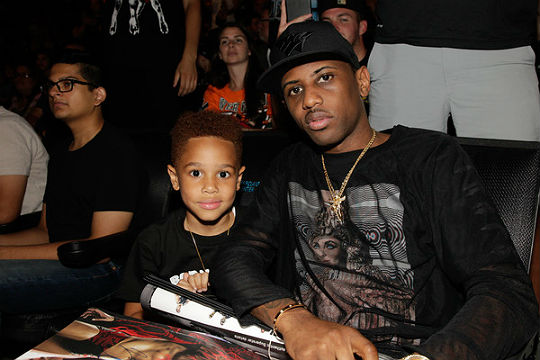 Fabolous and Johan had an eventful evening with the stars of WWE on Monday night. The rapper and his son sat in the audience and watched as their favorite wrestlers went head-to-head for the win.
Johan expressed disappointment during the show when his beloved fighters lost. "Everybody Johan rooting for is losing, he's not happy," shared Fabolous along with a picture of his son giving two thumbs down. Johan's face also showcased his disapproval.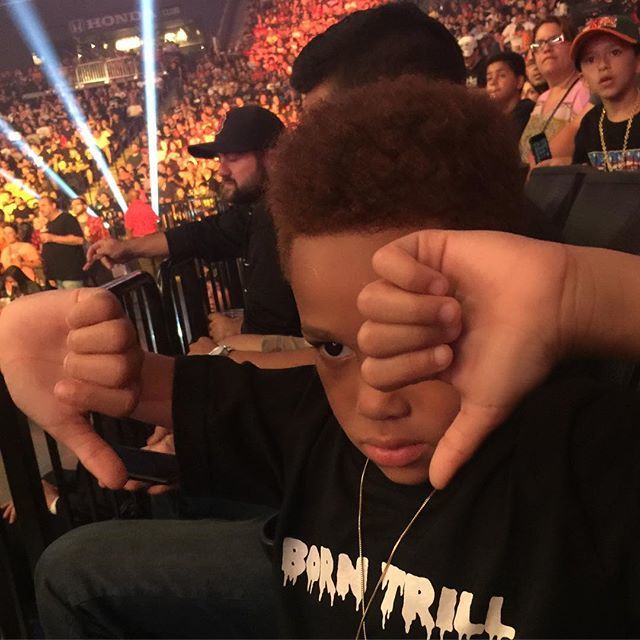 Fabolous thoroughly enjoys being an involved parent. He recently shared his heart about fatherhood with Instagram fans. "I come from a generation and enviroment where Fathers weren't very present in the lives of children for whatever reason," shared the rapper on Father's Day. "I love being a part of my kids life and see no other way. I don't like to advertise my personal life much for the sake of trying to keep something for US, but I do hope the glimpse men get to see of me being a father inspires and motivates."
Fabolous has two kids with reality star Emily Bustamante. See footage of Johan at the WWE show below!
https://instagram.com/p/6v7tILPfGo/