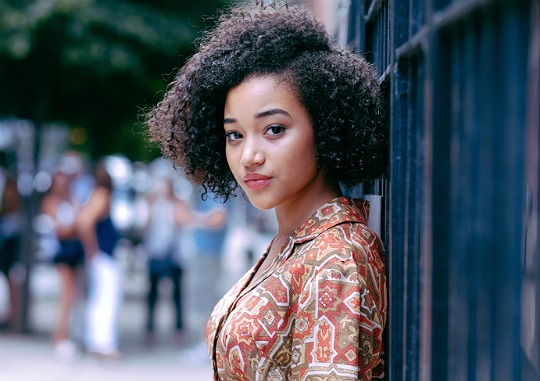 Actress and activist Amandla Stenberg has a lot to say about the world and the society in which she lives. The young star recently sat down with Elle to discuss her perspective and share career aspirations with the editorial. Check out what she had to say!
Career aspirations
"So I've directed a few shorts and I'm in the process of applying to film school right now. I really want to go to NYU Tisch. It's so important to create roles and characters and projects that feature Black people in a way that's not specifically targeted towards the niche market, which is, like, a Black movie is created and it's produced and pitched so that only Black people will watch it. And I feel like, I want to see dynamic characters and roles that everyone wants to watch. And I want to create roles for Black women, specifically, that are really empowering, dynamic, and nuanced and that are leads because, actually, there are really very few."
Her life as an activist
"I feel like there's definitely something buzzing right now. There's some movement happening. And so to think that I can in any way be a part of this movement…is just incredible and the most that I can hope for is that I have an impact in starting conversations."
Amandla, the role model
"I really accept that role, because like I said, that feels so incredible that I can be someone that people look up to. I'm in high school and I make mistakes and I'm growing and learning. But when I receive that kind of praise or feedback, it's really incredible because I'm really inspired by the same people who are being inspired by me. And the only reason why I want to talk about these things and continue talking about these things is because of the people who get it…and who are just as equally aware. I just feel like I'm just a conduit for the people that I look up to."
See what else Amandla Stenberg had to say about her fashion sense and attending prom with Jaden Smith here!