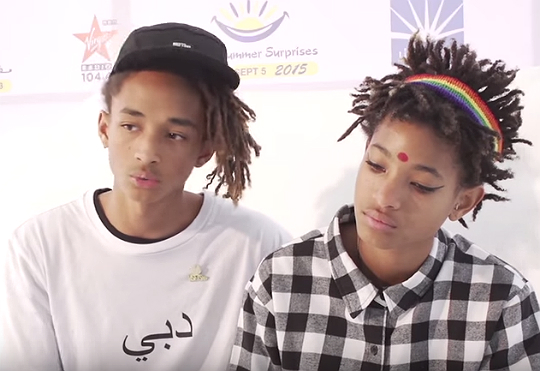 Willow and Jaden Smith are misfits and proud of it. The brother and sister tell Gulf News Tabloid that they are not ashamed to go against the grain in society.
"I don't want to wear this because I'm a boy," says Willow, challenging those who view gender roles from a simple mindset. "Or [because] "I'm a girl, so I have to act this type of way," adds the young star.
Jaden also chimes by telling media, "Nobody ever thinks, 'Yo who made all these rules? Who was here and made all these rules? Because, I'm equally as smart as them, and I don't necessarily agree with all the rules that they established before I came into the picture."
Willow and Jaden have created their own fashion line, called MSFTS, to promote their perspective of open-mindedness. Check out their Gulf News Tabloid interview below.