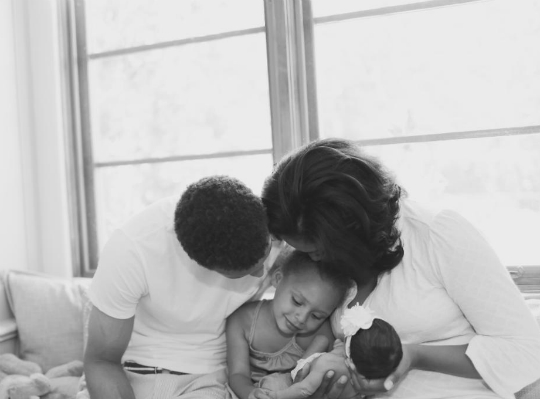 If you asked Ayesha Curry if pregnancy the second time around was a breeze, she would definitely answer in the negative. The proud mother of two daughters tells The Bump readers that she had several reservations about parenthood while pregnant with her and Stephen's second daughter.
"As Ryan's due date got closer, I began to worry more about becoming a second-time mom," writes Ayesha. "I wasn't sure I was cut out for the job. I had it all together with Riley and my love overflowed for her, but I had this underlying fear of having the ability to do it again. I asked myself, 'How am I going to love another as much as I love her?' on a daily (and sometimes hourly) basis."
It wasn't until Mrs. Curry gave birth to Ryan that she realized the power of motherhood. "After nine months of worrying, Ryan was born and I didn't find the space in my heart to love her…my heart grew," exclaims the celebrity mom. "I didn't have to try, worry or search for this mysterious love I was going to give her—it just happened. God created a special place in my heart that is just for her, as he did for Riley and as he did when I fell in love with my husband."
Ryan Curry was born on July 10, 2015. She joins older sister Riley at home.