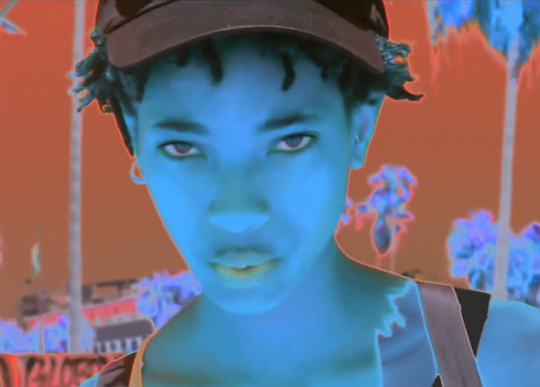 Don't mess with the Indigo. Willow Smith and her music collaborative, known as DIASPORA, recently released a single called 'Wit A Indigo' that has fans talking.
Willow raps and sings while advising listeners not to make trouble with an "Indigo." The music video is filmed in extremely high resolution, which makes the presentation even more unique. Crystal Mec, Tru and rapper Tyler Cole are also featured in the footage.
Jada has dubbed her daughter as a free spirited child."I'm also the proud mother of a 16 year old boy who is as comfortable in a dress as he is with a drill in his hand, and that of a 14 year old girl who spends most of her days lost in trees…with her crystals…pondering physics," wrote the actress in a Facebook post a few months ago. "Yup," added Mrs. Smith. "That's my other worldly trio and you know what…I'm d*** proud!"
Willow is Jada and Will Smith's youngest child. Watch DIASPORA's music video for 'Wit A Indigo' below!