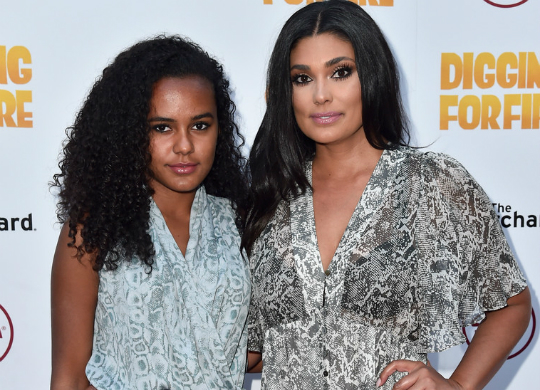 Rachel Roy and daughter, Ava, were two of many stars to attend the premiere of Digging For Fire in Hollywood, California. The screening was held at ArcLight Cinemas on Thursday.
Digging For Fire is about a husband and wife who explore different paths over the coarse of a weekend. The couple is anxious about the future, and decide to discover other trails after coming into contact with a bone and gun.
The film makes its debut in theaters on Friday, August 21, 2015. Take a look at the trailer below. Rachel Roy has two kids, Ava and Tallulah, with ex-husband Damon Dash.
Photo: Getty Images