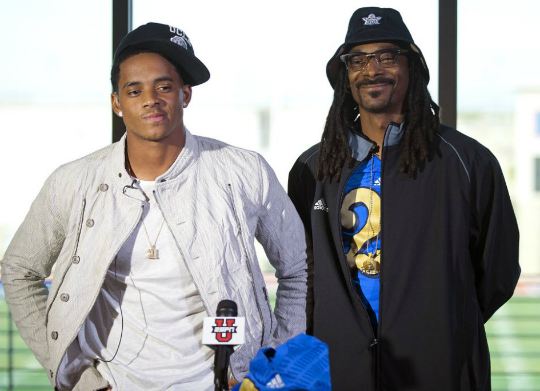 Cordell Broadus quits UCLA in pursuit of a career in film, and Brittney Griner's request for an annulment from Glory Johnson is rejected. It's a celebrity blog filled with bombshells. Get a load of them below!
Snoop Dogg's son exchanges college education for uncertainty of film career [ESPN.com]
Arizona judge denies Brittney Griner's annulment request [TMZ]
Lil Scrappy must parent his daughter from a distance since being ordered by courts to stay away from Erica Dixon [Madame Noire]
LeBron James will spend millions to send underprivileged children to college [FOX Sports]
Chris Brown is missing his daughter [Hollywood Life]
Donald Faison shares cute picture of kids [Celebrity Baby Scoop]
Beyonce shares throwback picture of her and Blue [PEOPLE.com]
15 parenting fails that you should avoid [Metro]
Get your weekend fix at Babyrazzi!