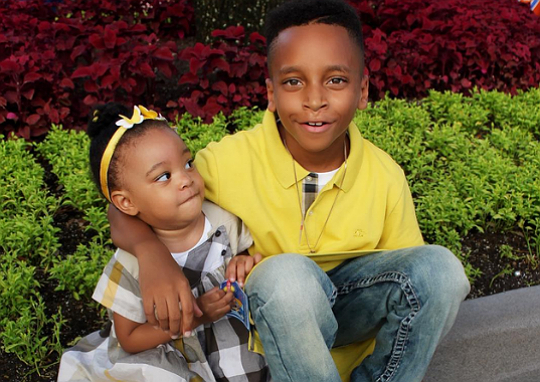 Rodney, Romelo and Laiyah were the recipients of a dream prize earlier this week when their mom, Monica Brown, took them to Disney World as a reward for their good behavior. The singer told Instagram fans that her kids were completely understanding of her work obligations and earned the recompense of visiting a theme park.
"Just getting our day started!!! Life is all about balance, I'm grateful to have a family that pushes me to my full potential. Had to work this am and yesterday. Not one time did they complain… So we're Bout to have a BLAST," said the star. Monica also uploaded video footage of little Rodney, Romelo and Laiyah dressed and ready for a day of fun.
The kids certainly did have a blast as they enjoyed a myriad of attractions and took an abundance of pictures. Among the many rides they basked in were the Go Karts. Romelo had the difficult task of adjusting to the ride at first, which made Monica scream as he ran into the barriers. The youngster soon got the hang of things, but still collided with the sidelines just for fun. "My Baby Boy is getting the Biggest Kick out of crashing the car to hear me scream," shared the star singer.
Monica and husband Shannon Brown have one child, Laiyah, together. Rodney and Romelo are the singer's kids from a previous relationship. See Monica and Romelo ride the Go Karts below!
https://instagram.com/p/6Q7sc0TabB/