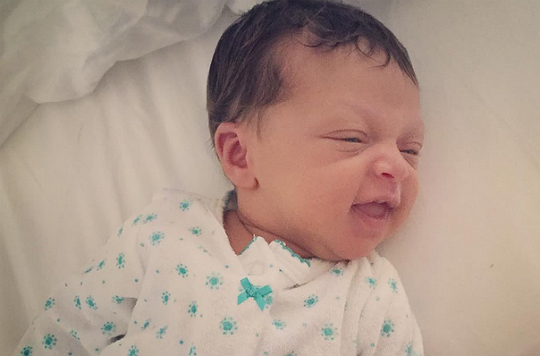 We think babies are adorable, and so do these doting celebrity parents. Ayesha Curry, Vin Diesel and Kimora Lee Simmons recently shared photos of their little ones with Instagram fans. The proud mommies and daddy glowed as they interacted with their kids in the pics.
https://instagram.com/p/6DwIFAuTEI/?taken-by=ayeshacurry
Ayesha Curry was photographed while feeding her newborn. Ryan was focused on the task at hand, which was eating, while Ayesha smiled for fans. "I love the quality time I get with Ryan during her feeding time. It's so special to me. I wish someone could give me milk to instantly fall asleep at any given hour during the day."
https://instagram.com/p/6O65TEoIDi/?taken-by=officialkimora
Kimora Lee Simmons also shared a candid of her son, Wolfe, on his 4-month-old birth date celebration. WolfeLee is 4 months today!! This is his I'm so cool, I've found two feet pose,'" captioned the fashion mogul underneath the photo.
https://instagram.com/p/6NTsf5GPgv/?taken-by=vindiesel
Vin Diesel shared a picture of his daughter as well. Pauline Sinclair, who was born in March, holds her father's head in the photo as he kisses her stomach. "All love," captioned the FURIOUS 7 star.
Aren't these babies the most?