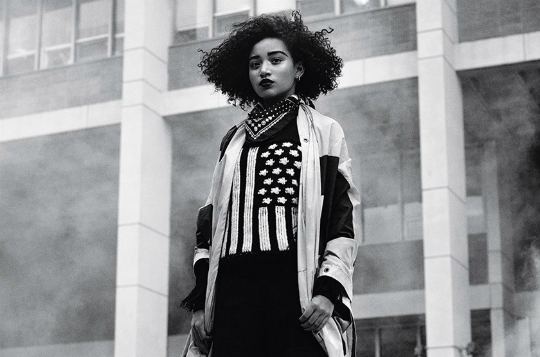 Amandla Stenberg is becoming quite the voice for her generation. The young star tells Dazed magazine that her age does not define her intellect.
"I think people discredit teenagers and how wise they can be," says Amandla. "Sometimes I meet teenagers who are much wiser than many adults I've met, because they haven't let any insecurities or doubts about themselves get in the way of their thoughts."
Stenberg is certainly not one to doubt herself. In fact, she has a boldness about her that is contagious. "Tumblr has totally informed what I'm interested in and what I care about, especially when it comes to social justice," shares the star of her passions that are often expressed on her Instagram and Facebook pages. "It's such a cool platform for learning about black and trans rights," adds the teen.
Head on over to Dazed to see what else Amandla had to say about balancing school work with career aspirations, and her friendship with Jaden Smith.