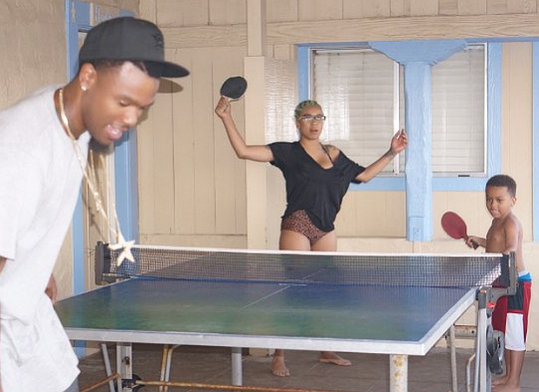 Keyshia Cole and Daniel Gibson are making the act of co-parenting work for them. The R&B singer and her estranged husband were recently photographed while enjoying a bit of fun with their son while on vacation.
Daniel Sr. joined his estranged wife and son at the Malibu Beach Club and took part in a Ping Pong game that he lost. "Guess who came to the #MalibuBeachClub to get that a** whooped in #PingPong #NoStressZone," said Keyshia of big Daniel's visit.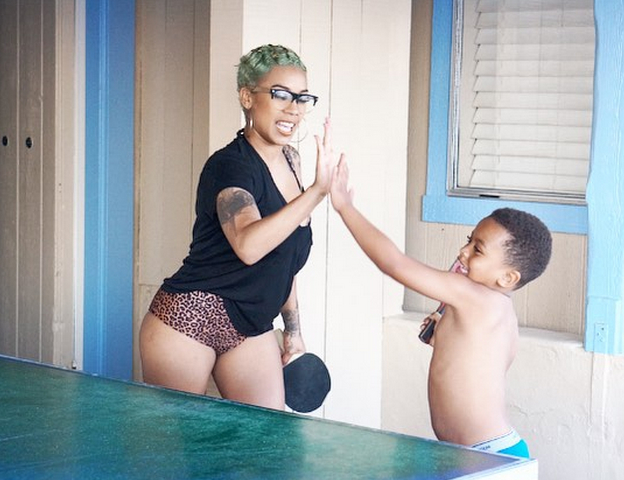 Although she and her estranged husband have experienced their share of challenges during their separation, they do not allow their problems as a couple overshadow their son's need for a healthy relationship with both parents. In fact, Daniel recently shared the advice that he gives Daniel everyday with Instagram fans.
"I make sure I remind him every single day there is nothing he can't have if he's willing to work hard for it," wrote Gibson on Monday. "I was afraid when he was first born.. I didn't know how to be a father or even a man at that time, but everything in me said there was nothing I wouldn't do to make sure he has everything he needs. I'm a lil protective and obsessive and I know that, I just know in this world our boys need us men more than ever and I've committed my life to his."
Little Daniel is Keyshia Cole and Daniel Gibson Sr.'s only child together. He celebrated his fifth birthday in March.